The VM Group has signaled its intent to provide more targeted support to empower businesses to grow and contribute positively to national development, with the launch of its suite of business solutions services. At the launch event, which took place at the Terra Nova Hotel on Tuesday, October 24, 2023, members of the VM Team declared the organisation's readiness to power more businesses to success.
Chief Executive Officer of VM Wealth Management and VM Investments Limited, Rezworth Burchenson, noted that while VM is well known for its transformational products and services in the retail space, its partnership with businesses, particularly micro, small and medium enterprises (MSMEs) has gained significant momentum over the past few years, with remarkable results.
"There are amazing things happening in the economy. While interest rates are still considered high, they are now lower than previous years, and are trending in the right direction. Jamaica's debt to GDP ratio is also trending in the right direction, and people have gotten a lot bolder and are looking for opportunities to provide capital and make investments to help businesses grow, especially in spaces like technology. Jamaica has great potential, with a growing demand for our products and services, and we have to ensure that we prepare ourselves as business persons to capitalise on these opportunities," said Burchenson.
VM's suite of business solutions includes a wide range of offerings covering business banking, corporate lending, investments and treasury, pension fund management, wealth management, property services and foreign exchange trading, all of which can be tailored to meet the specific needs of each client.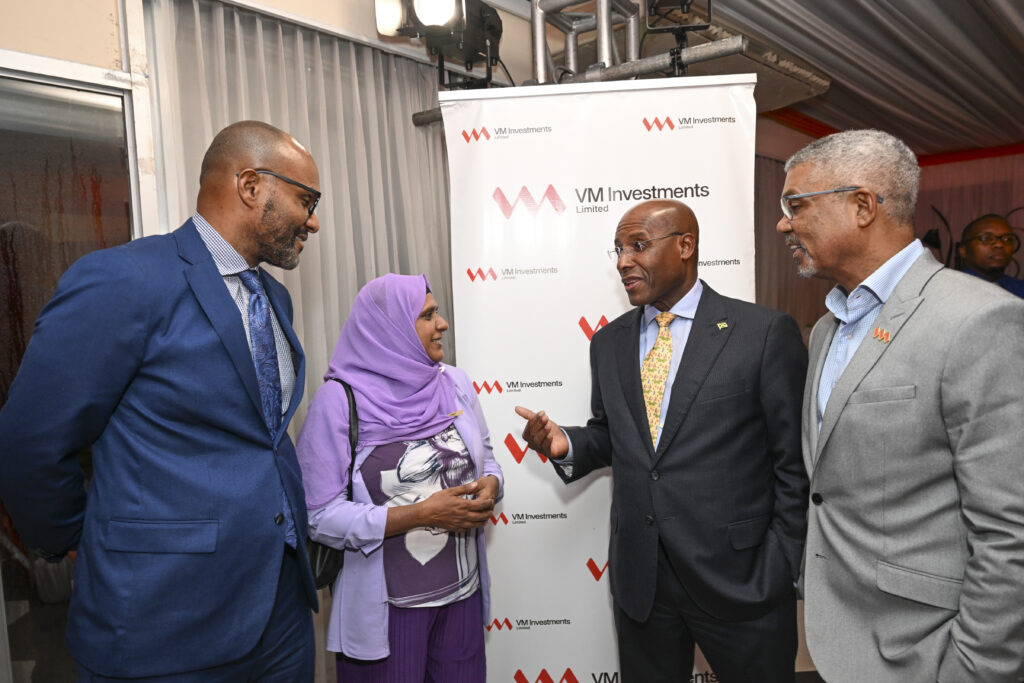 Keynote speaker at the event, Minister of Industry, Investment and Commerce, Senator Hon. Aubyn Hill, praised the VM Group for its relentless commitment to inclusion and addressing areas of need for businesses of all sizes and stages of development.
"MSMEs are an important driver of economic growth, but these entities also face several significant challenges that hinder their productivity and advancement. VM is doing the work to provide the services necessary to help remove barriers and open the path to business development and growth. This aligns well with the targeted initiatives of the Ministry, supporting the growth of MSMEs as well as large businesses, providing the tools and resources they need to navigate complex times and seize the opportunities that lie ahead," said Hill. He challenged business owners to make good use of the financial and other support afforded to them, placing greater focus on productivity and innovation, embracing technology, upskilling staff and providing better compensation packages to help attract and retain the best talent.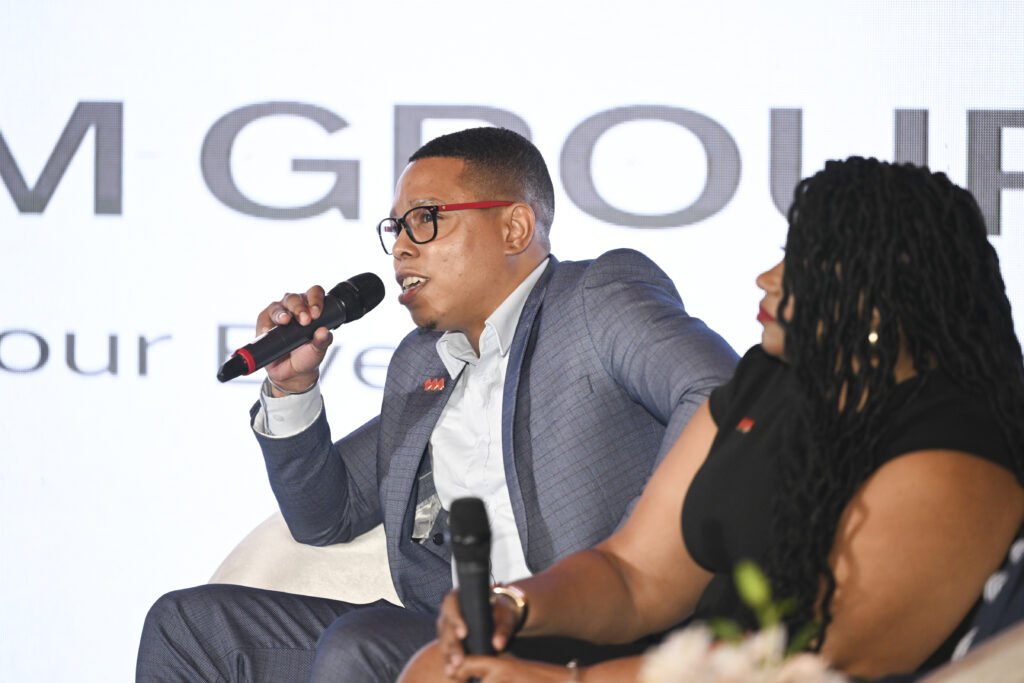 The launch event featured a panel discussion which gave participants the opportunity to gain a deeper understanding of how the VM Group can cater to their business needs.  The panel included Romario Sterling, Assistant Manager for Capital Markets at VM Wealth; Latoya Williams, Assistant Vice President in charge of Lending Solutions and Business Banking at the VM Building Society (VMBS); and VM Group's Chief Sales Officer, Conroy Rose. They were accompanied by Helon Whittaker, Manager of Intermediary Relationships at the Development Bank of Jamaica (DBJ).
In 2022, VMBS launched its Business Services Unit (BSU) and online business banking platform, facilitating more convenient services for clients. The enterprise currently has an ongoing foreign exchange trading special offer which allows preferential rates and quick settlement of trades for businesses and individuals.
VM Wealth Management Limited, through its corporate finance services, has helped raise over $80 billion in capital for businesses via debt and equity structures and has provided approximately $24 billion through private and public equity investments since 2021. The entity brokered the largest listing on the Jamaica Junior Stock Exchange in 2022, while VM Investments Limited launched its private equity investment business line, with a stake in Home Choice Foods. It also partnered with the DBJ and the World Bank to raise funds to provide additional capital to qualifying MSMEs.
In 2022, as well, VM Pensions Management Limited inked two agreements, signing on as the preferred retirement solutions provider for member companies of the Jamaica Manufacturers and Exporters Association (JMEA) and operators in the Transport Operators Development Sustainable Services (TODSS) network – deals which allowed VM to tap into previously under-served markets. The agreements also exposed these clients to a curated bundled offer which provides special access to other services across the VM Group.
During the discussion, Romario Sterling sought to provide insight into the unique way VM caters to business clients, especially as it relates to the critical issue of raising capital.
"Our major value proposition is that we stick to our mantra of being financially inclusive. If we are approached by a company and we realise they may not be ready for any of the structures that we offer, we will suggest alternatives and provide advisory services to help them qualify," he said.
Sterling continued: "We are also very innovative and take into consideration the uniqueness of their capital structure as well as their cash flows and use that to inform the proposed capital raising structure. We are very serious about being the financial partner for business success and are interested in your performance beyond just the raising of capital, so we will work to maintain that partnership, help you to utilize the capital in a strategic way and continually suggest ways to take the business to the next level."