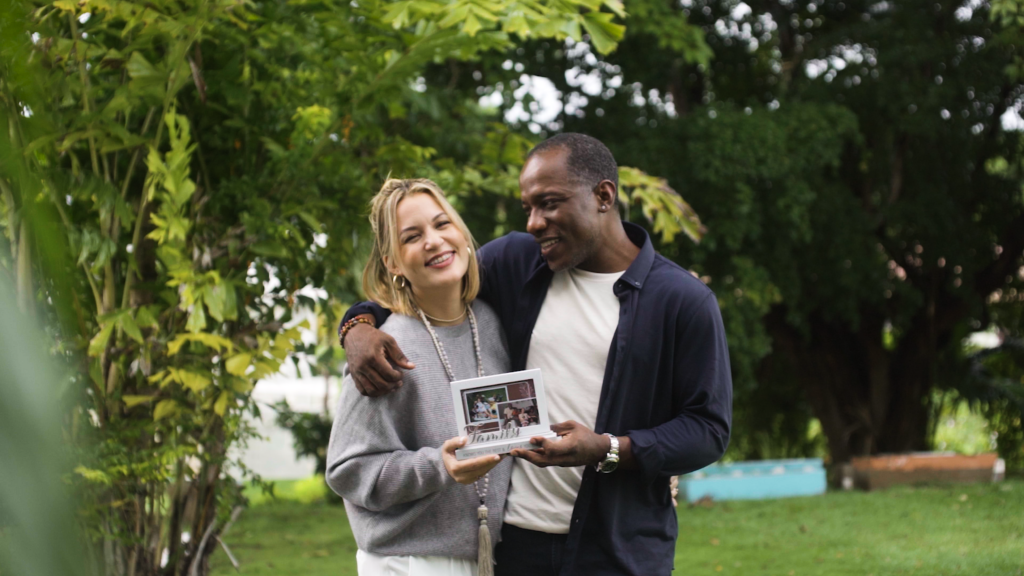 VM Foundation is excited to share a wealth of parenting insights this month, having partnered with popular entertainers and media personalities Tami Chin and Wayne Marshall of Meet the Mitchells to host its annual 'Positive Parenting with VM Foundation' YouTube series, which seeks to have a practical look at the challenges and joys of parenting.
The four-part series, which launches on Sunday, November 5, on VM Group's YouTube channel in observance of Parents' Month will see the couple, who are themselves parents to five children, candidly explore key aspects of effective parenting, including nurturing resilience and emotional intelligence in children and providing support through open and healthy communication.
The series also explores techniques to cope with the challenges of parenting in today's fast-paced world, addressing difficult behaviors in the tween and adolescent stages, how to preserve one's individual identity while supporting the aspirations of children, balancing work and family, as well as future planning through financial education and sound financial practices.
Samantha Charles, CEO, VM Foundation, said the series promises to be an engaging and thoughtful look at parenting, providing parents with great takeaways for their own lives. She said it is a staple parenting product of the Foundation which she anticipates will reach an even greater audience through the collaboration with the Mitchells.
"We are so happy to be partnering with Tami and Wayne on this initiative. We have collectively witnessed the genuine and relatable way they have connected with their audience on Meet the Mitchells and the positive examples they have shown as parents, so we knew they would be the ideal hosts for this series. We truly believe that viewers will learn a lot and be entertained as well," she said.
Charles further noted: "It is not one size fits all when it comes to parenting and no one person knows everything, but we believe that having conversations that highlight tools for positive parenting can help us all to improve daily and do the work that can make the difference for the future."
Each episode of the series will air on Sundays at 2:00PM on YouTube; and will also be available across VM Group and VM Foundation's social media platforms.  A live social media show will follow the last episode on November 26.
The VM Foundation's core areas of focus are community development, youth development and parenting and includes a range of initiatives to advance these areas. Other parenting initiatives include the Foundation's adopted clinic, St. Jago Health Centre in Spanish Town and work with the Women's Centre of Jamaica Foundation. As part of activities for Parents' Month, the Foundation will also host a parenting expo at the St Jago Health Centre on November 27.